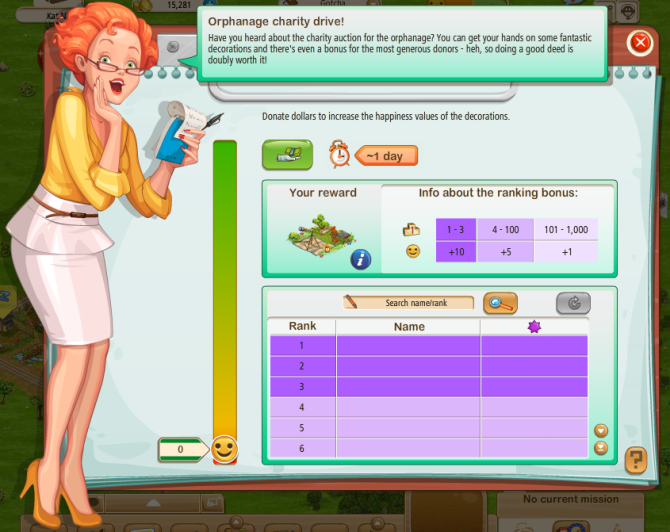 Rita Mercury will occasionally stop by the farm to offer you a chance to do a good deed for the local orphanage. By donating farm dollars, you have the opportunity to purchase a telescope with as much happiness as you're willing to pay.
Those that place in the top 3 at the end of the Event, will see the happiness of their telescope increase by 10. Those placing from 4th to 100th, will have theirs increased by 5 and those from 101 to 1,000 will see theirs increased by one over the puchased happiness.
Please note, any donations made can not be refunded.